I just started using cloth wipes about a month or so back, and I love them! I use these wipes in place of the regular wet wipes we get off the shelf, and now I just wet the cloth wipes, put them in a small Ikea container and bring them out with me. They work great to get rid of grime and oil on Ethan after meals, especially so now because he has begun to self-feed. After use, I store them in another bag and take them home to launder. They dry surprisingly easy too! Psst…you can also use them in place of tissue paper. They are definitely softer on the skin, and certainly kinder to the environment.
I only have four wipes so far, but last Saturday night, I placed an order at Cattail Fluff for a dozen more cloth wipes. What I like about the wipes here is the flexibility that I can customize the flannel print designs and backing, whether I want sherpa, terry or velour, with so many color choices available (trust me, I did find it difficult narrowing down to just 12!). They do ship internationally, but since my friend's brother is able to bring the wipes back for me, I decided to ship them to my friend in US instead.
This morning, I was elated to receive an email from the owner of Cattail Fluff informing me that she'd already completed my order and they would be shipped out the next morning! She even provided me a picture of my completed order. Check them out…aren't they simply darling?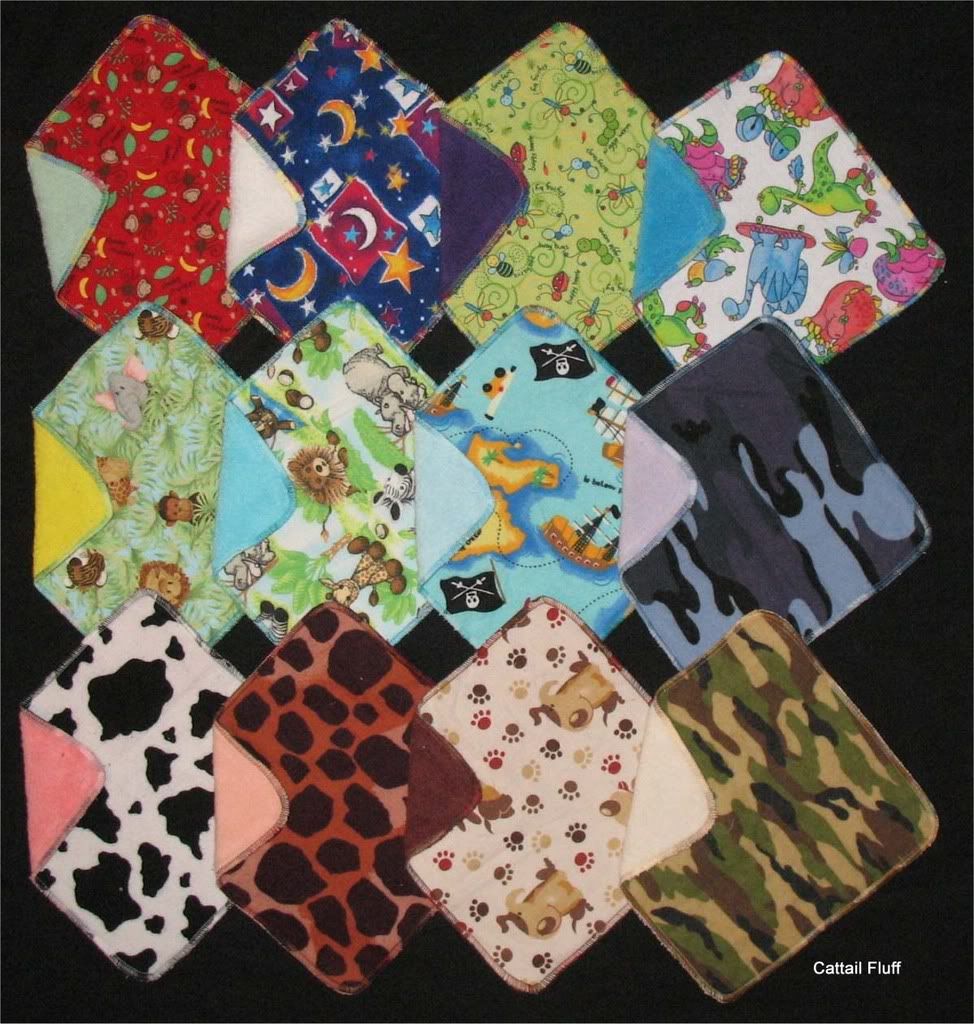 By the way, you can obtain a quote on shipping costs by emailing the store owner direct.
Me? I can't wait till I get these wipes…it'll be at least a month more though… SIGH. Tick tock tick tock…