When I relocated to the US, I brought along 2 little bottles of Eve Taylor Face Oil, one in No.1 and one in No.4.  I have been using Eve Taylor's Face Oil for a little over a year now, and I love it to bits.  Initially it caused me to break out a little, but by and by, I reaped the benefits contained in the little bottle.  Not only did it smell good, it left my skin feeling hydrated the whole day long.  I use Face Oil No.1 for the day and Face Oil No.4 for the night.
I started using 5-6 drops each time, but now I find that using just 3 drops works just as well.
A couple of weeks ago, I discovered to my dismay that I was about to run out of the face oil.  And being in such dry weather here in the US, I hated to think what my skin would become.  Yes, I could make do with just moisturizer, but it may not be enough.  So I contemplated asking a friend of mine in Penang to get me some more and pass it to someone who would be in Penang to bring back to the US for me.
However, I stumbled upon Face Etc on the net while hunting for bargains on Eve Taylor Face Oil, and discovered that they do indeed carry it, albeit they did not list Face Oil No. 4 in their store.  Nevertheless, I sent the Face Etc customer service an email to inquire, and I received a reply informing me that they could place a special order for Face Oil No. 4 for me!  Whooopeeeee!!!!
The face oil costs RM46 in Malaysia for a bottle of 10ml, whereas if purchased here in the US, it costs USD33.50 (RM120.93) for a bottle of 30ml.  Face Etc is selling it at USD30.15, so it was a tad cheaper. 
Yesterday, both bottles of my face oil arrived in excellent condition.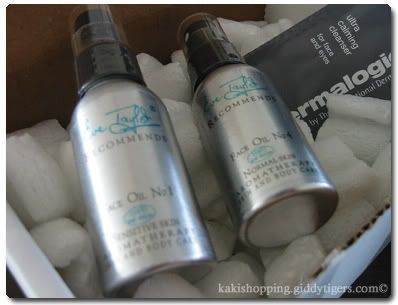 There were also a couple of Dermalogica samples in the box for me to try out.
The packaging of the 30ml face oil is different from the 10ml one, in that the 30ml bottle comes with a spray, whereas the I had to tilt the bottle of the 10ml one to dispense the oil drop by drop.  With the spray, I simply sprayed once onto my palms and apply it gently on my face.
 
And with 30ml?  Boy, that's gonna last me a long, long time!
If you're into cloth diapering like I am, or if you are keen to start on cloth diapering, you will soon find there are so many gorgeous cloth diaper designs out there to wow you.
Since I started cloth diapering some time back, I have graduated from using one-size diapers to pretty minky ones to fitted diapers.  Now fitted diapers do not have waterproofed backings per se, so a diaper cover is needed, and I have experimented with a few regular PUL diaper covers, and at times I have even used pocket diaper shells as the covers!  Talk about creativity!
But it didn't take me long to venture into the world of wool.  Now wool is a type of material that has the natural ability to absorb wetness, and yet is breathable, so if you put a baby in a fitted diaper and pull a piece of woollen attire on top, the wool will act as a diaper cover and prevent the wetness from seeping through!
I bought a pair of wool longies for my son, but he didn't really like it, perhaps because he wasn't used to it then.  But since I will be expecting a second baby soon, I have started stocking up on wool stuff, and of course fitted diapers.  My husband thinks I am crazy to buy so many items before baby is born, but I can hardly resist doing so.
I am very particular when it comes to comfortable clothing for babies and kids, and so I bought all my wool items from just one place, a place I was sure would not disappoint me.  My wool items are made by a WAHM who handmakes beautiful woollen items, enough to tempt me to get more and more every time I visit her site.  Check out these beautiful close-up knits from Sweet Seats.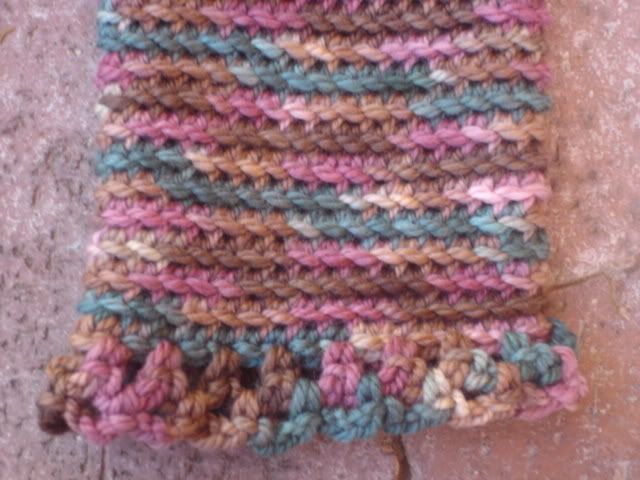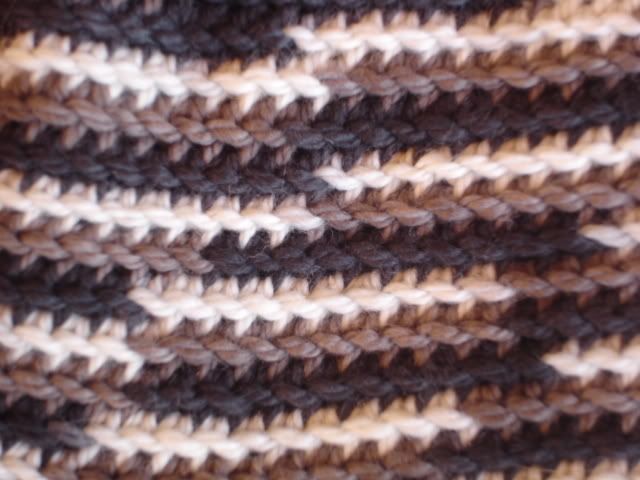 Aren't they pretty? She has designs for boys as well as girls, and there is nothing like wool to keep you little one warm and cozy!
Sweet Seats sells longies, shorties, skirties, and other cute stuff which are bound to make your little one look even more adorable than they already are!  And also, guess what?  Every item is only ONE of a kind, so your child will be the only one wearing that design!  You are also more than welcome to email the owner and ask her questions about caring for your wool items or any other questions related to her site.
The coolest thing too is that the wool items are lanolized and ready-to-wear when shipped, so that saves me a lot of time washing and drying them! Well, my LOOT arrived last week and I have already hung them up in the wardrobe.  Can't wait to put them on my baby!
(All photos courtesy of Sweet Seats)
My good gal pal told me that if I ever had a chance, one of the affordable brands of makeup I should try in the US is Jane.  Of course, I could never resist that suggestion, and so when I made my recent purchase with drugstore.com, I decided to add an eye shadow set to my order.  I chose the Jane Eye Zing Eye Mixers in Nirvana.
Initially, I had only wanted to purchase the single-colored shadows, but I couldn't make up my mind which to get, so I thought I would just try the Eye Mixers, which had EIGHT different shades to mix and match with.  After all, I have never before finished using my eye shadow, so this combination of different shades would suit me perfectly, since it has a little bit of each color for experimenting.
The set came with 2 eyeshadow applicators, each with 2 applicator sponges on either end.  The colors that came with the Nirvana set ranged from neutral brown hues to greens to blues, and they are all contained in a compact case, complete with mirror.  Upon opening the case though, some of the color cases got dislodged, but no biggie, I just merely had to push it back in place.
The first time I used the eye shadow, I found that I had to rub the applicator really really hard on the surface of the color just so it could grab some color.  And when I applied it on my eyelids, it stung a little.  I thought perhaps the applicator was too hard or something.
So the next time, I used my fingertips instead.  But that did not help much because it didn't grab a lot of color.  I tried wetting the applicator a little bit before applying, but there really wasn't much of a difference.
Although the color combinations are excellent, I find they hardly stay on for long.  When I use my eye makeup remover to remove my eye shadow at the end of the day, I find that only my undereye concealer can be seen on the cotton pad I am using.  I tried applying the eye shadow on top of an eye shadow base, and it only helped a little.  Not a big problem for me, because I hardly ever wear HEAVY makeup, but if you want your eye makeup to last forever, this is not a good choice.
That being said, I went green yesterday and used the green tones on my eyelids.  I only used my fingertips for blending.  This time, applying the eye shadow with the applicator did not sting my eyelids as much, and the color lasted the whole day, though again, it didn't show up much when I removed my makeup.  All in all, the Jane Eye Zing Eye Mixers did not wow me off my feet, but I would say is a good staple to have on the go, simply because of its wonderful combination of colors.
This set retails at $6.99 but sometimes you could get it on offer for much cheaper.
When I first read about Bisphenol A (BPA) being present in baby milk bottles, I was naturally concerned because I was using Avent milk bottles to feed my son, which were not listed as one of the BPA-free bottles.  I tried looking for an alternative but the ones that were available had too many parts in the bottle, and some other brands were only available in the US.  Plus, I was not sure if my son would like a change in bottles, if I were to make that change.
Since then, I know that Avent has been inundated with queries from customers and the media about making their products BPA-free, and now, I am glad that Avent  has finally introduced its line of BPA-free bottles.  I found that out recently and of course, I placed an immediate order for these new BPA-free bottles.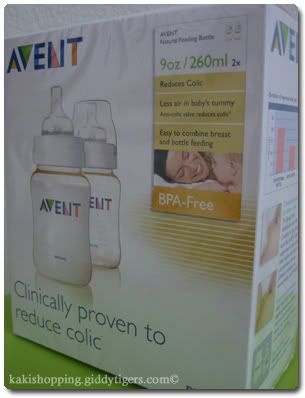 The bottles look exactly like its non-BPA-free predecessors, and come in 4 oz and 9 oz sizes.  Priced at $9.99 per bottle and $18.99 per pack of 2 bottles, they are considerably more expensive than the non-BPA-free bottles, but it's the price we parents pay for peace of mind.  There is no price difference between the 4 oz and the 9 oz bottles though, and till now, I do not know why.
The BPA-free bottles come with a slow flow nipple (No. 2) on each bottle and have a natural yellowish, brownish tint to it, so don't mistake this for the bottle being unhygienic.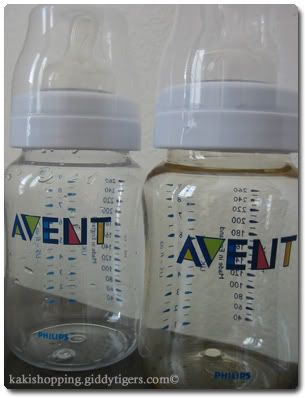 See the difference between the bottles?  The one on the left is the old non-BPA-free bottles, and the one on the right is the BPA-free one.
Avent has certainly done the right thing with the introduction of these bottles, and many moms out there will be thankful for it. I believe the older bottles would be phasing out soon to make way for these new ones.
In addition to BPA-free milk bottles, Avent has also introduced the BPA-free ISIS breast pump to complete the picture.
Avent BPA-free products can be purchased online or from stores.  I got mine from drugstore.com.
I was expecting the cleaning kit sometime next week or so, but lookie here…this is what came in the mail for me today:
 
Yup, it's my Coach Suede and Nubuc Care Kit, courtesy of the excellent team at Coach!  Thank you, thank you, thank you!  I'll proceed to clean my tote as soon as I can!